Welcome to our blog where we post regularly about our current displays and also about the history of Wye Heritage, Wye Village and Wye College. We welcome guest posts from our members and if you would like to contribute, please do get in touch.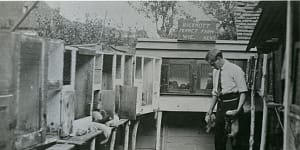 Welcome to our new website. We will be posting regularly about our displays, history, activities and news, including when we will be able to re-open our doors.
Read More
In March we regrettably had to temporarily close our doors owing to Coronavirus. We are able however to accommodate a small number of members by prior appointment with social distancing in place.
Read More