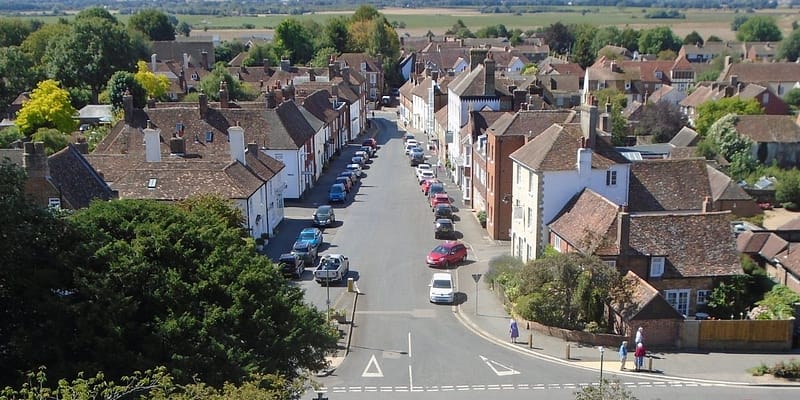 The village of Wye in Kent is a very special place in which to live, work and to visit. This ancient settlement has a rich history stretching back to the very earliest of human habitation. The Romans certainly built on land near the river Stour and in Saxon times Wye was under the royal control of the Anglo-Saxon Kings of Kent. Following the Norman conquest Wye became a royal manor and a major religious centre attached to Battle Abbey. The medieval layout of the village remains today with some notable 18th, 19th and 20th Century additions.
The village of Wye sits at the foot of the beautiful North Downs in Kent. The village is overlooked by the famous Wye Crown, cut into the chalk to commemorate the coronation of Edward VII in 1902. The village is enhanced by the placid Great Stour river, as it cuts its way through the Downs on route to Canterbury.
Today the village is a thriving community. In 2013 it was voted the third best place to live in the UK by the Sunday Times. The village is well served by amenities with a range a shops, hotels, restaurants, cafes and a library. Because of the high speed train connection to London, the excellent schools and local amenities, it is a popular place to live and an excellent place to begin a walk on the famous North Downs Way. Our twice monthly farmers' market attracts visitors from all over and coincides with the opening times of the Wye Heritage Centre where you can learn more about the history of our wonderful village and Wye College.